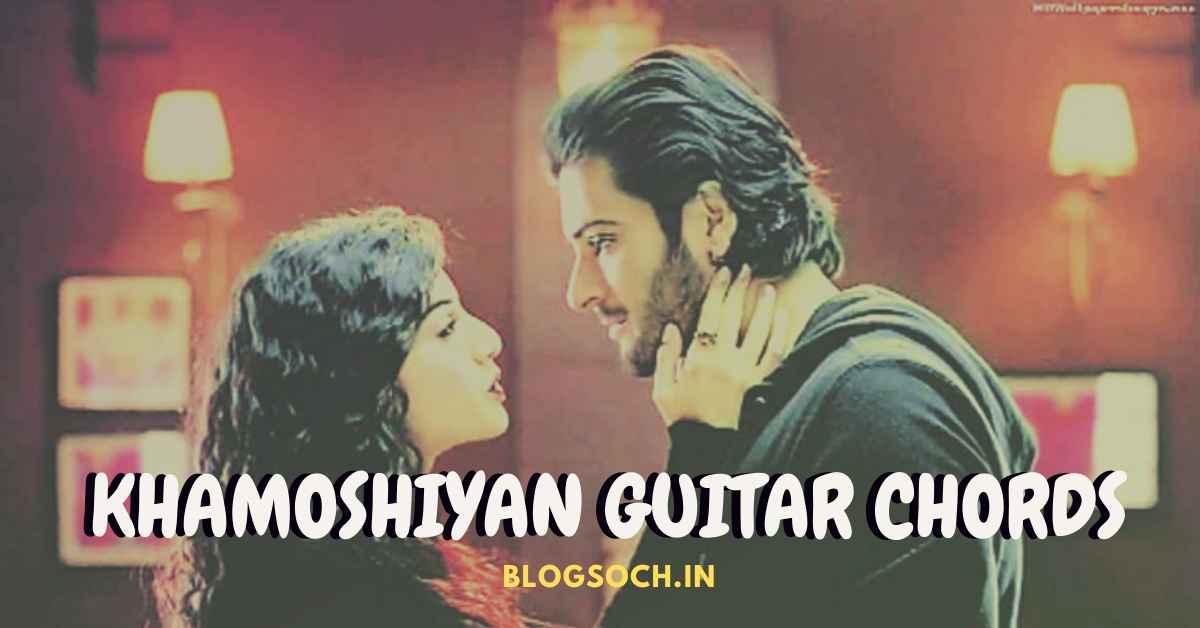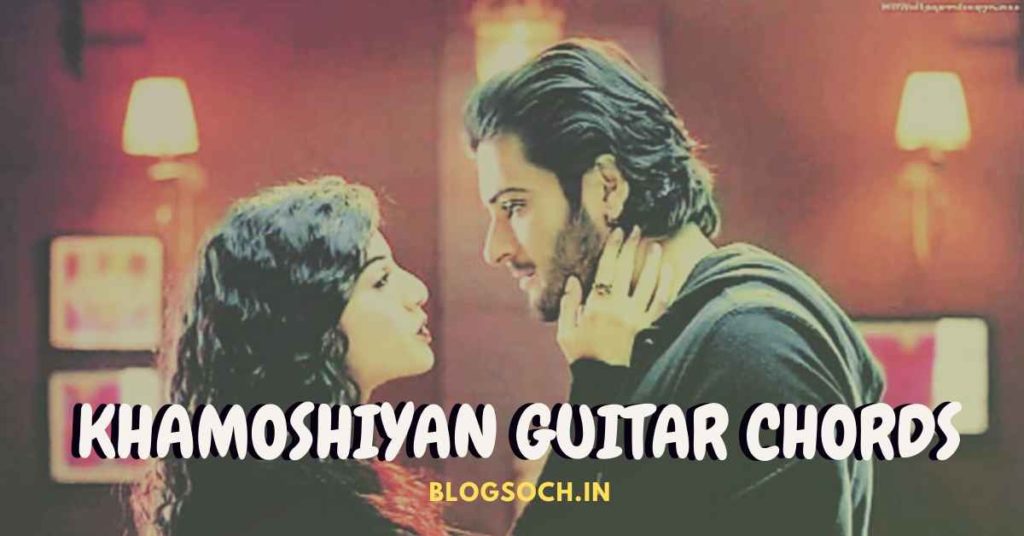 Let's Play Khamoshiyan Guitar Chords
Hey guys, are you searching for the best Khamoshiyan Guitar Chords. Then you are at the right button. Here, we have provided guitar chords in just quick and easy clicks. However, we are here not only just to provide the music notes, but our Target is to give you the best and to make you well confident through provided Guitar chords.
Khamoshiyan is one of the most trended songs from the movie Khamoshiyan which had been sung by the singer Arjit Singh. This song is one of the most popular in that movie. However, by hearing the tune, the guitar lovers would love it to paly and also wanted to learn it quickly. So, I have provided the notes below in an easy way that will make it very clear to Learn it quickly.
Movie:  Khamoshiyan
Song:  Khamoshiyan
Singer:   Arjit Singh
Let's start Khamoshiyan Guitar Chords and enjoy playing the song…
(F)Khamoshiyan(Am).. 
(F)aawaaz hain(Dm)..  
Tum (Am)sun'ne to aao (Gm)kabhi
(F)Chhukar tumhe(Am).. 
(F)khill jaayengi(Dm)  
Ghar (Am)inko bulaao (Gm)kabhi (Bb)
Beqarar (Dm)hain 
(Bb)baat karne (Dm)ko
(C)Kehne do inko (Am)zaraa..
( Khamoshiyan Guitar Chords )
Khamos(Dm)hiyan(Bb)..(Dm)..
(Bb)teri (C)meri khamo(F)shiyan  
Khamos(Dm)hiyan(Bb)..(Dm)..
(Bb)lipti (C)hui 
khamo(Am)shiyan(Bb)..
(Dm)Kya uss gali mein (Bb)
kabhi tera jaana (Gm)hua (C)
Jahaan se zamaane ko guzre zamaana (F)hua
(Dm)Mera samay toh (Bb)wahin pe hai thehra (Gm)hua
(C)Bataaun tumhe kya mere sath kya kya (F)hua (Am) (Dm)
(Bb)Khamoshiyan(Dm) 
(F)alfaaz hain
Kabhi (Am)aa gunguna le (Gm)zara  
(Bb)Beqarar hain baat karne ko (C)
Kehne do inko (Am)zaraa.. haa..
Khamos(Dm)hiyan(Bb)..(Dm)..
(Bb)teri (C)meri khamo(F)shiyan
Khamos(Dm)hiyan(Bb)..(Dm)..
(Bb)lipti (C)hui khamo(Am)shiyan(Bb)..
(Khamoshiyan Guitar Chords )
Continue…
Nadiya ka paani bhi khamosh behta yahaan
Khili chandani mein chhipi lakh khamoshiyan
Baarish ki boondon ki hoti kahaan hai zubaan
Sulagte dilon mein hai khamosh uthta dhuaan
Khamoshiyan aakaash hai
Tum udne toh aao zara
Khamoshiyan ehsaas hai
Tumhe mehsoos hoti hai kya
Beqarar hain baat karne ko
Kehne do inko zara. haa.
Khamoshiyan. teri meri khamoshiyan
=Khamoshiyan. lipti hui khamoshiyan..
KHAMOSHIYAN GUITAR CHORDS
RELATED SONGS
MORE ABOUT THE SONG
Khamoshiyan is the most beautiful theme song from the movie Khamoshiyan. It is an Indian Hindi language Bollywood movie, full of romance and horror. The movie directed by Debutant, Karan Darra, and written by Vikram Bhatt. The movie was Produced in Association with Vishesh Films by Mahesh Bhatt and Mukesh Bhatt.
The Cinematography for the movie was done by Nigam Bozman and Edited beautifully by Kuldip K. Mehan. The film stars who performed their great roles are Gurmeet Choudhary, Ali Fazal, and Sapna Pabbi in lead roles. The amazing soundtrack album for the movie was given by Jeet Gannguli, Ankit Tiwari, Naved Jafar, Bobby-Imran, and the lyrics music was penned by Rashmi Singh and Sayeed Quadri.
The story is about, a Kabir, who is a struggling writer, wants a different story for his book so then he travels to Kashmir for his inspiration and there he stays in a mysterious guest house. He there falls in love with a Meera who is hiding a dark secret about the unwanted things happening in them
CONCLUSION
Thank you for visiting the blogsoch page of the Khamoshiyan Guitar Chords. I hope you must enjoy it. Keep practicing and playing with the Provided Guitar Chords.
The shoot of the movie began on 5 June 2014. The shooting was held in many different places like Kashmir, South Africa, and Cape Town. The movie finally released on 30 January 2015.