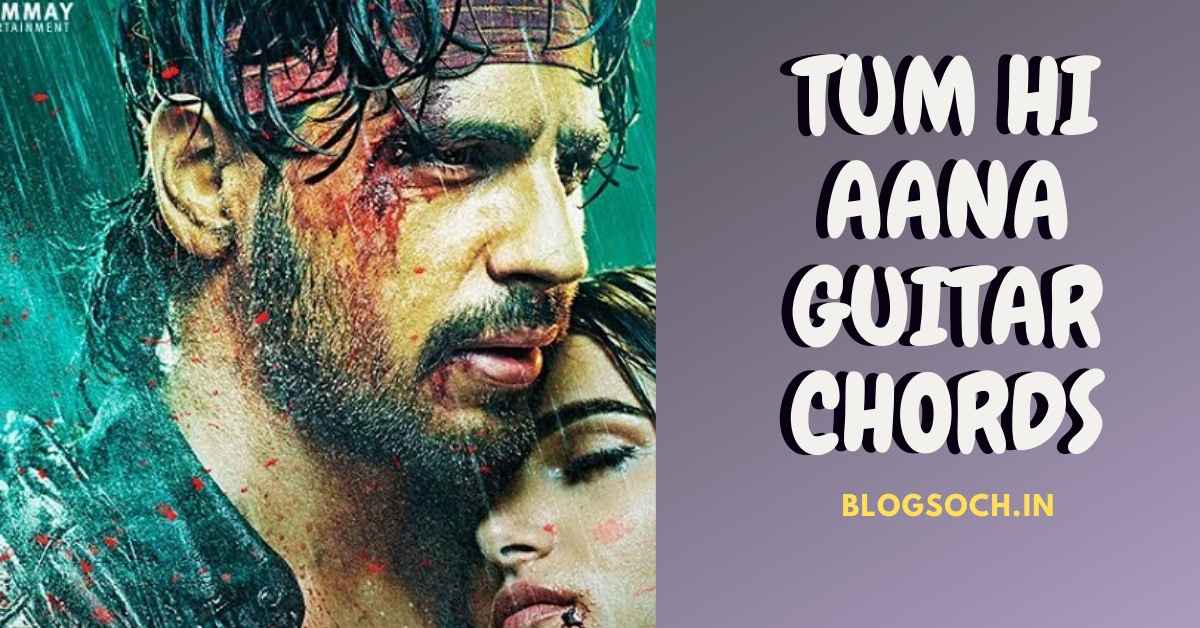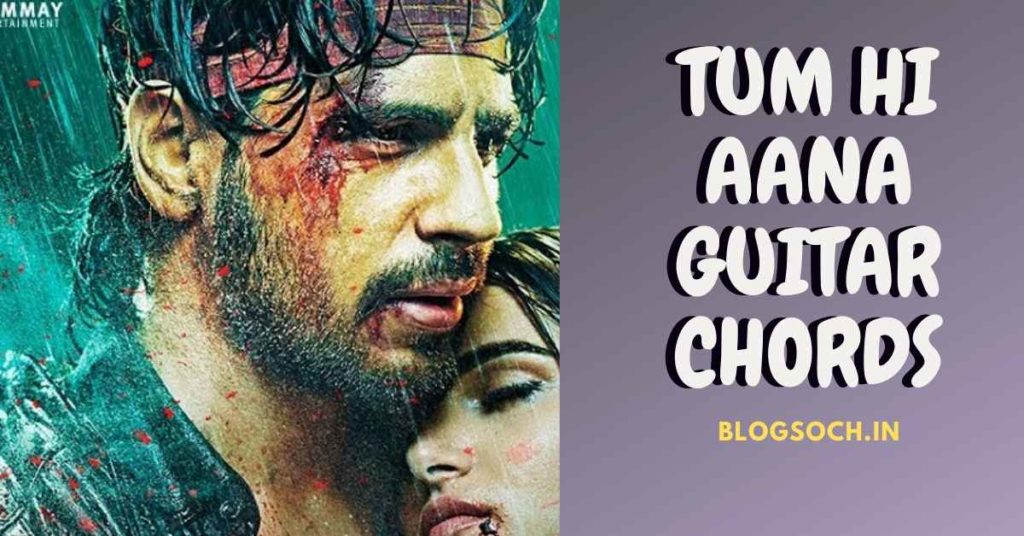 Let's Play Tum Hi Aana Guitar Chords
Hey guys, are you searching for the best Tum Hi Aana Guitar Chords. Then you are at the right button. Here, we have provided guitar chords in quick and easy clicks. However, we are here not only just to provide the music notes, but our Target is to give you the best and to make you well confident through provided Guitar chords.
Tum Hi Aana is one of the most trended songs from the movie Marjaavan which had been sung by the singer Jubin Nautiyal. This song is one of the most popular in that movie. However, by hearing the tune, the guitar lovers would love it to paly and also wanted to learn it quickly. So, I have provided the notes below in an easy way that will make it very clear to Learn it quickly.
Movie :  Marjaavan
Song  : tum hi aana
Singer:   Jubin Nautiyal
Let's start Tum Hi Aana Guitar Chords and enjoy playing the song
Scale: E Mit: 4/4
Tempo: 92
Suggested Strumming: DU,DU,DU,DU
INTRO
Em D C Em
Em D C Em
VERSE
Tere ja(C)ane ka gha(Em)m
Aur na (C)aane ka ghaEmm
Phir z(C)amaane ka(Em) gham
Kya ka(Em)rein?
Raah d(C)ekhe(Em) nazar
R(C)aat bhar j(Em)aag kar
Par te(C)ri toh khab(Em)ar na mile
Bahut a(Em)ayi gayi yaadDein
Magar iss ba(Bm)ar tum hi aana(C)
Iraade(C) phir se jaane k(De) nahi laBmana
Tum hi(C) aana!
INSTRUMENTAL
Em D C
Em D C D Em
VERSE
Koi toh (D)raah woh ho(Am)gi
Jo mere gha(C)r ko aati (Em)hai
Karo peec(D)ha sadaaon k(Am)a
Suno kya k(C)ehna chahti ha(Em)i
Tum (Em)aaoge mujhe mi(D)lne
Khabar yeh b(Bm)hi tum hi laan(C)a
Bahut aayi(Em) gayi yaadein (D)
Magar iss baa(Bm)r tum hi aana
Marjaavaan…
TUM HI AANA GUITAR CHORDS
RELATED SONGS
MORE ABOUT THE SONG
Tum Hi Aana is a very beautiful song from the movie Marjaavan. The song was sung by the most popular singer Jubin Nautiyal, composed by PayPal Dev and with lyrics written by Kunal Verma and was released on 3 October 2019.. Directed by,  Milap Zaveri and starring Sidharth Malhotra, Riteish Deshmukh, Tara Sutaria, and Rakul Preet Singh.
ABOUT THE STORY
This story is about, Gangster Raghu a local goon who works for Narayan Anna, the local don, and is his favorite henchman. However, another Gangster named Vishnu, Narayan's son is jealous of Raghu's popularity with his father and schemes against him. Raghu was already in love with a girl Zoya, a music teacher. One day Vishnu kidnaps Gaitonde (one of his father's enemies) and tells a kid Zoya had selected for her music festival to shoot him. Zoya sees this and flees but Vishnu is already alerted of her presence. So, Anna decided to kill Zoya, so, then he ordered Raghu to kill her.
Later, when Zoya came to know that if she gets killed by Raghu then her children and Raghu will be safe. After this, she gets killed by Raghu. Then the Raghu gets arrested for Zoya murder. However, Zoya gets buried by her students. After being Zoya died Raghu was totally broken, so he decided to leave his work. But, Vishnu doesn't want it, angrily killed his dad, and sent goons to killed Raghu. So, after bailing from the jail, On the day of Dussehra, Vishnu tried to kill Raghu, then at the end, they both died. Raghu died happily for Zoya. The police arrive and the inspector tells the Assistant Commissioner of Police (ACP) that Raghu died. The ACP replies that Raghu returned to his life, which was with Zoya.
CONCLUSION TUM HI AANA GUITAR CHORDS
Thank you for visiting the Blogsoch page of Tum hi Aana Guitar Chords. I hope you must enjoy it. However, our aim is to provide you the best and easy Guitar chords, so that you must get encouraged and focus on practicing more. So, keep practicing and enjoy playing with the Provided Guitar Chords.