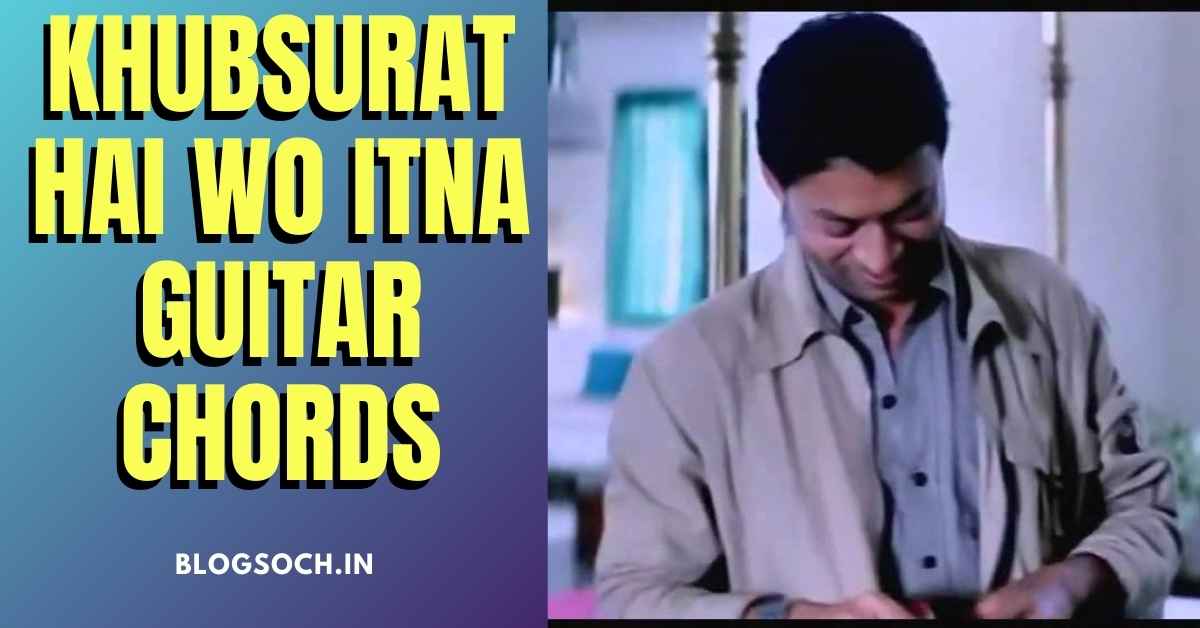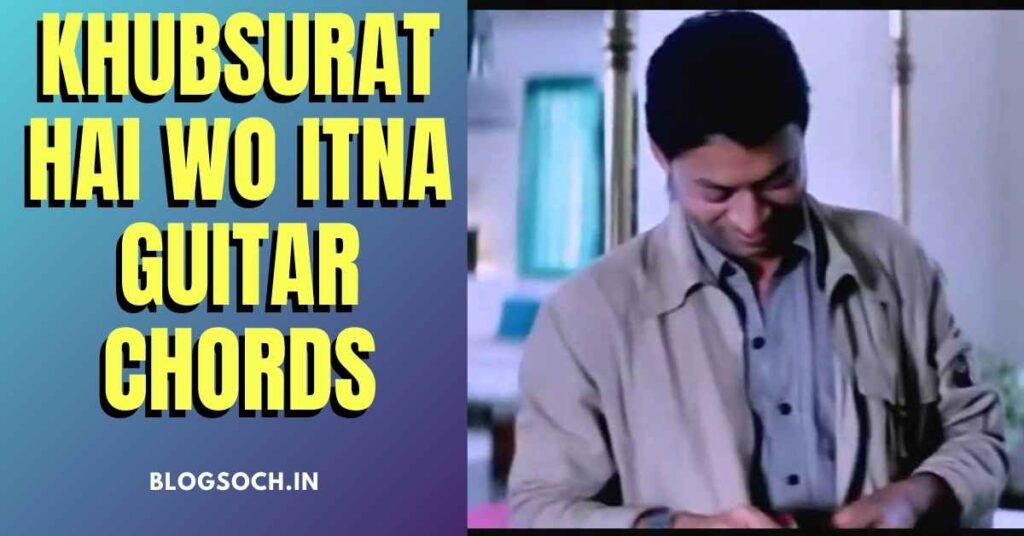 Khoobsurat Hai Wo Itna Guitar Chords
Hey guys, are you searching for best khoobsurat hai wo itna guitar chords. Then you are at the right button. Here, we have provided  guitar chords in just  quick and easy clicks. However, we are here not only just to provide the music notes, but our Target is to give you the best and to make you well confident through provided Guitar chords .
Khoobsurat hai wo itna is one of the mostly trended song from the movie Rog which had been sung by the singer  Udit Narayan. This song is one of the mostly popular from that movie. However, by hearing the tune, the guitar lovers would love it to paly and also wanted to learn it quickly. So, I have provided the notes below in easy way that will make very clear to Learn it quickly.
Movie :  Rog
Song  :  khoobsurat hai wo itna
Singer :   Udit Narayan
Let's start khoobsurat hai wo itna guitar chords and enjoy playing the song…
[[Fm]Khoobsurat hain wo [Eb]itna, Saha nahin jaata
[Fm]Kaise hum khud ko, rok [Eb]le, Raha nahin jaata ]x2
[Fm]Chaand mein [G#]daag hain ye jaante hain [A#]hum lekin
[Fm]Raat bhar dekhe bina [Eb]usko rahaa nahin jaata
[Eb]Jo mera ho nahin paa[C#]yega, [C#]iss zahan mein kahin
[Eb]]Rooh bankar miluunga [C#]usko, [C#]Aasmaan mein kahin
[Fm]Pyaar dharti par farishto [Eb]se kiyaa nahin jaata
[Fm]Khoobsurat hain wo [Eb]itna, Sahaa nahin jaata
Aankh mein quaid kiye baitha, mein ek hasin lamhaa
jab main is neend se jaagunga, to dil tutega
Wo mujhe khawaab koi kyun, dikha nahin jaata
Khoobsurat hain wo itna…………..
CONCLUSION:
  These notes are mostly beneficial for the Beginners and the well known players.Without practicing you can't get any song perfect. But, by these notes you can get it quickly and level up work.  So, just note it and practice it. Make your surrounding fill with emotions by playing one of the best khoobsurat hai wo itna  guitar chords in easy way. However, playing guitar helps you to relieve your stress, make you emotionally strong, strengthen your support network, it enhances your creativity, and also it is good for your health as it acts like a therapy. So, play a guitar and make yourself stronger.
By my work, these notes really made me motivated and relax, plus, my practice came up with the best results. However, playing songs boost up your enthusiasm and make you happy. So, just keep playing khoobsurat hai wo itna  guitar chords and make self as best as you can.