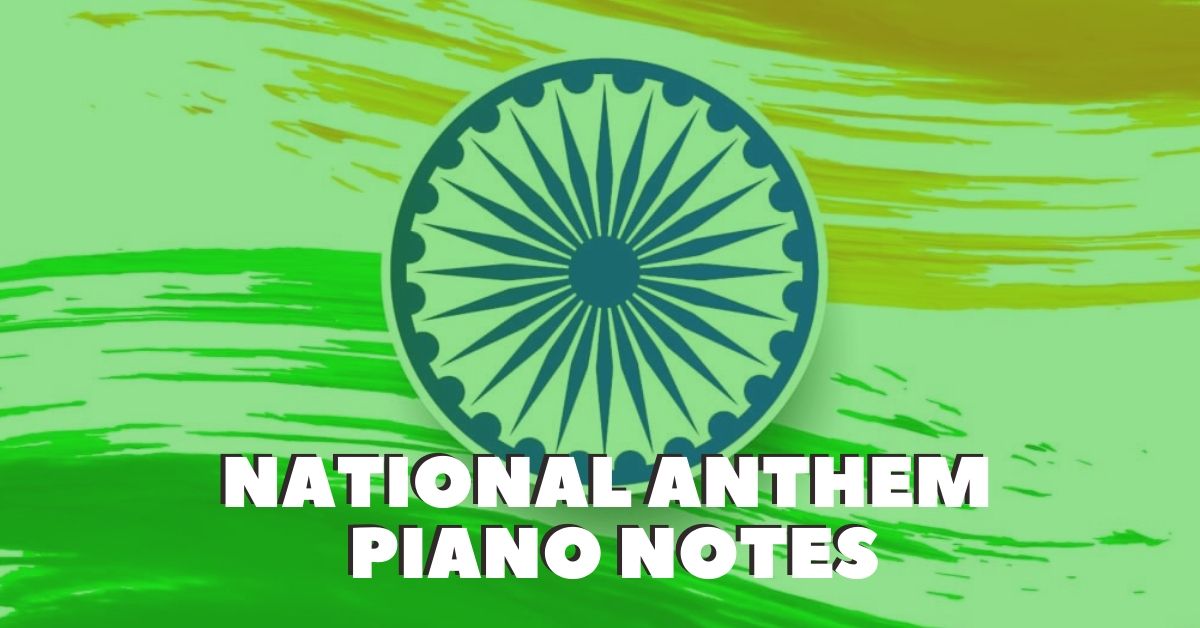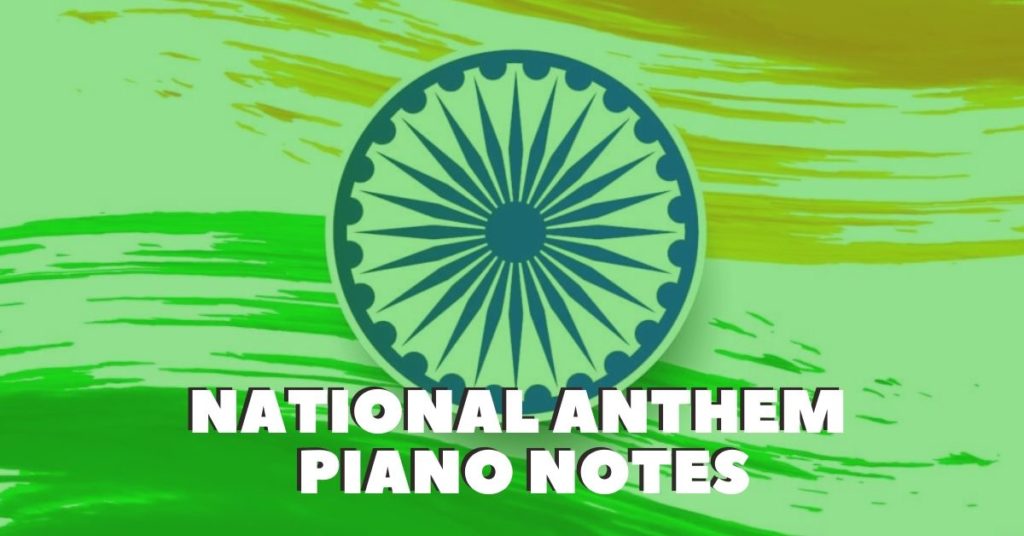 Let's Play National Anthem Piano Notes
Hey guys, are you searching for the easy National Anthem Piano Notes. Then you are at the right place. Here, we have provided the National anthem piano notes in just  quick and easy clicks. 
The first stanza of the song Bharoto Bhagyo Bidhata was adopted by the Constituent Assembly of India as the National Anthem on 24 January 1950.[9][10] A formal rendition of the national anthem takes approximately 52 seconds
Let's start National Anthem Piano Notations
Intro
JANA GANA MANA ADHINAYAK JAYA HEY,
D E F# F# F# F# F# F# F# F# F#    E F# G
BHARAT BHAGYA VIDHATA
F# F# F#   E E E    Db E D
PANJAB SINDHU GUJARAT MARATHA,
D A A A A A Ab A A A A Ab A

DRAVID UTKAL BANGA
G G G G G F# E G F#
VINDHYA HIMACHAL YAMUNA GANGA,
F# F# F# F# F# E A A A G G G
UCHCHHAL JALADHI TARANGA
F# F# F# E E E E Db E D
TAV SHUBH NAMEY JAAGE,
D E F# F# F# F# G E F# G
TAV SHUBH AASHISH MAANGE
F# G A A A G F# E G F#
GAAHEY TAV JAYAGAATHAA
F# F# E E E E Db E D
JANA GANA MANGAL DAYAK, JAYA HEY
A A A A A A A A A A Ab B A
BHAARAT BHAAGYA VIDHAATAA
G G G G G F# E G F#
JAYA HEY, JAYA HEY, JAYA HEY,
Db+ Db+ D+   Db+ B Db+    A A B
JAYA JAYA JAYA, JAYA HEY
D D E E F# F# E F# G
RELATED POST
CONCLUSION:
  These notes are mostly beneficial for Beginners and well-known players. However, without practice, you can't get any song perfect. But, by these notes, you can get it quickly and level up work.  So, just note it and practice it. Make your surroundings fill with nation love by playing given National Anthem piano notes.
By my work, these notes really made me motivated and relax, plus, my practice came up with the best results. However, playing songs boost up your enthusiasm and make you happy. So, just keep playing these National Anthem Piano Notations and make yourself as best as you can.